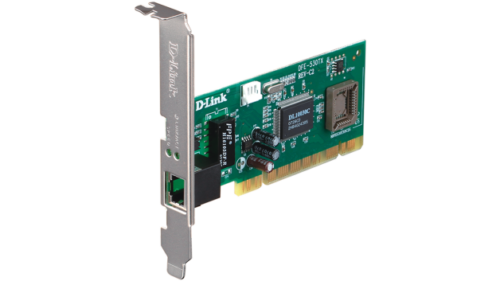 DFE-520TX
The card's single RJ-45 connector connects to either 10BASE-T Ethernet or 100BASE-TX Fast Ethernet.
In the fast 200Mbps full-duplex mode, the card's embedded flow control provides a means to protect your data against possible loss during transmission on the network.
Bus Master transfers data directly between the card and the PC host, bypassing your computer host CPU to alleviate its workload.